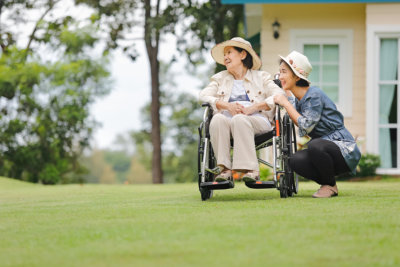 We serve communities in:
Indian River County
Martin County
Palm Beach County
Saint Lucie County
Okeechobee County
Palm Beach County
What services can a Home Care Provider perform for you?
Home care services are professional support services that are provided to allow you or your loved one to live safely in the home. Whether it is someone who is aging and may need assistance with everyday things they were once able to do on their own, someone dealing with chronic health issues, recovering from a medical procedure or setback, or has special needs or a disability, we can help you live independently. Professional caregivers offer short-term or long-term care in the home, depending on a person's needs.
Changing dressings
Monitoring medications
Assisting with basic daily activities
Short-term rehabilitation
Meal preparation
Shopping
Transportation
Personal Care & Companionship
A personal home caregiver can provide many services to help with everyday activities like bathing and dressing, meal preparation, and household tasks to enable independence and safety.
Assistance with self-care, such as grooming, bathing, dressing, and using the toilet
Ensuring safety at home by assisting with ambulation, transfer (e.g., from bed to wheelchair, wheelchair to the toilet), and fall prevention
Assistance with meal planning and preparation, light housekeeping, laundry, errands, medication reminders, and escorting to appointments
Companionship and engaging in hobbies and activities
Supervision for someone with Dementia or Alzheimer's disease
Testimonials
A top-notch company that cares about its clients. I highly recommend them. Carole and her staff are the best.
Peter Engilis
I have referred families to Carole McGary many times over the years because I know how honest and ethical she runs her business. I always get excellent feedback from our Kentucky clients about the service they receive from Preferred Private Care when they stay in Florida during the winter. Thank you for all you do! (Google Review)
Pam Jeseo
Preferred Private Care is an excellent private care company. They helped my grandma before she passed away. Thanks a lot.
Elizabeth Holmes
Ready to Start Care?
Our resource of dedicated care providers sets the industry standards. We exceed our clients' expectations with a gentle touch, understanding your needs, and offer affordable solutions to give you the comfort of care in the comfort of your home. Call us at 772-200-4245 or request assistance.