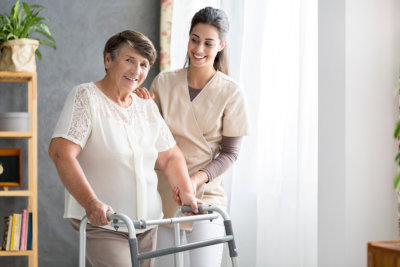 Is a Homemaker or Homemaker Services right for your loved one?
Preferred Private Care provides high-quality caregiver homemaking services in addition to companionship care. With a homemaker, patients will receive all the benefits of a companion but with extra help to complete chores and tasks around the house.
Laundry
Taking out the garbage
Cooking
Light housekeeping
Daycare cleaning services
Respite Care
Ironing
Pet care and plant care assistance
Replacing batteries in smoke detectors and other household safety features
Homemaker Services & Companionship
Home Helpers offers homemaker services that help create a safe, clean, and comfortable living environment so your loved one can stay at home, living independently with a greater sense of confidence and security – and with greater peace of mind for you.
Testimonials
A top-notch company that cares about its clients. I highly recommend them. Carole and her staff are the best.
Peter Engilis
I have referred families to Carole McGary many times over the years because I know how honest and ethical she runs her business. I always get excellent feedback from our Kentucky clients about the service they receive from Preferred Private Care when they stay in Florida during the winter. Thank you for all you do! (Google Review)
Pam Jeseo
Preferred Private Care is an excellent private care company. They helped my grandma before she passed away. Thanks a lot.
Elizabeth Holmes
Ready to Start Care?
Our resource of dedicated care providers sets the industry standards. We exceed our clients' expectations with a gentle touch, understanding your needs, and offer affordable solutions to give you the comfort of care in the comfort of your home. Call us at 772-200-4245 or request assistance.