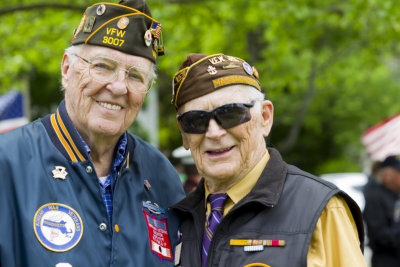 About the Veterans Aid & Attendance Pension Benefits
In 1952, Congress passed Title 38 of the United States Code, creating what we now call the Department of Veterans Affairs (VA) and authorizing benefits for veterans. One of these benefits is the Non-Service Connected Pension, with "Aid & Attendance." (Veterans Aid & Attendance Pension benefit.)
VA Aid and Attendance Eligibility
If you receive a pension from the VA and meet at least one of the following criteria, you may be eligible for this benefit.
At least one of these must be true:
You need another person to help you perform your daily activities, like bathing, feeding, and dressing, or
You have to stay in bed—or spend a large portion of the day in bed—because of illness, or
You are a patient in a nursing home due to the loss of mental or physical abilities related to a disability, or
Your eyesight is limited (even with glasses or contact lenses, you have only 5/200 or less in both eyes or concentric contraction of the visual field to 5 degrees or less).
Did you serve during one of the VA Defined War Periods?
Mexican Border period (May 9, 1916, to April 5, 1917, for Veterans who served in Mexico, on its borders, or in adjacent waters)
World War I (April 6, 1917, to November 11, 1918)
World War II (December 7, 1941, to December 31, 1946)
Korean conflict (June 27, 1950, to January 31, 1955)
Vietnam War era (February 28, 1961, to May 7, 1975, for Veterans who served in the Republic of Vietnam during that period. August 5, 1964, to May 7, 1975, for Veterans who served outside the Republic of Vietnam.)
Gulf War (August 2, 1990, through a future date to be set by law or presidential proclamation)
Let Us Help
Preferred Private Care's mission is to assist veterans who protected our freedom to stay in their homes and live life on their terms. We treat our clients with the respect and dignity they deserve, working tirelessly to help them get the benefits they've earned and the compassionate care they need. We provide VA Aid and Attendance Application Support services to clients in Indian River, Martin, Saint Lucie, Okeechobee, and Palm Beach Counties, Florida. A Homemaker or Home Health Aide is a trained person who can come to a Veteran's home and help the Veteran take care of their daily activities permanently. Homemakers and Home Health Aides are not nurses and work independently to assist the Veteran with their daily living needs. Homemaker Home Health Aides work with an organization like Preferred Private Care, which has a contract with VA. A Caregiver, Homemaker, or Home Health Aide can be used as an alternative to nursing home care and as a way to get Respite Care at home for Veterans and their family caregiver. Home care services can help Veterans remain living in their own home and serve Veterans of any age. Let Preferred Private Care assist you with the application process and get you started with your home care needs. Contact us today for more information or complete the preliminary application, and you will be contacted by a representative to get the process started. You may have what it takes to be eligible for the"Aid & Attendance" benefit. If you would like to use your VA Aid and Attendance funds primarily for home care or adult daycare, call us today at 772-200-4245 for more details.