How to recognize when you need homecare.
Below is a partial list of indicators that may suggest the need for a caregiver.
-Things around the home are being left undone-dishes, vacuuming, and laundry.
-The senior is losing weight because they are not willing/able to cook for themselves.
-The senior has balance impairment and is at risk of falling.
-The person has Alzheimer's or Dementia and cannot be left alone.
-The senior has had a stroke and needs assistance with ADL's.
-The senior has Parkinson's disease and is unable to care for himself/herself.
-Any number of medical conditions can render a person immobile for long periods.
-Frailty due to advanced age.
If you recognize a need for a caregiver for yourself or a loved one, there are many options when it comes to homecare.
If you have decided to hire a home care provider privately, here are some tips to help in your search.
Do your research.
Do some research and find out prevailing rates for private hire caregivers where you live. This is a simple step but requires many phone calls. A good place to start your search for caregivers is via the internet at craigslist.org. Other sources would include the local church bulletin or neighborhood newspaper's classifieds section. You can also ask people that you know for a referral to a caregiver. Create a list and call them to inquire about their availability, rates, and services. After inquiring about rates from 5-7 different caregivers you will have a good idea what the average is for your region.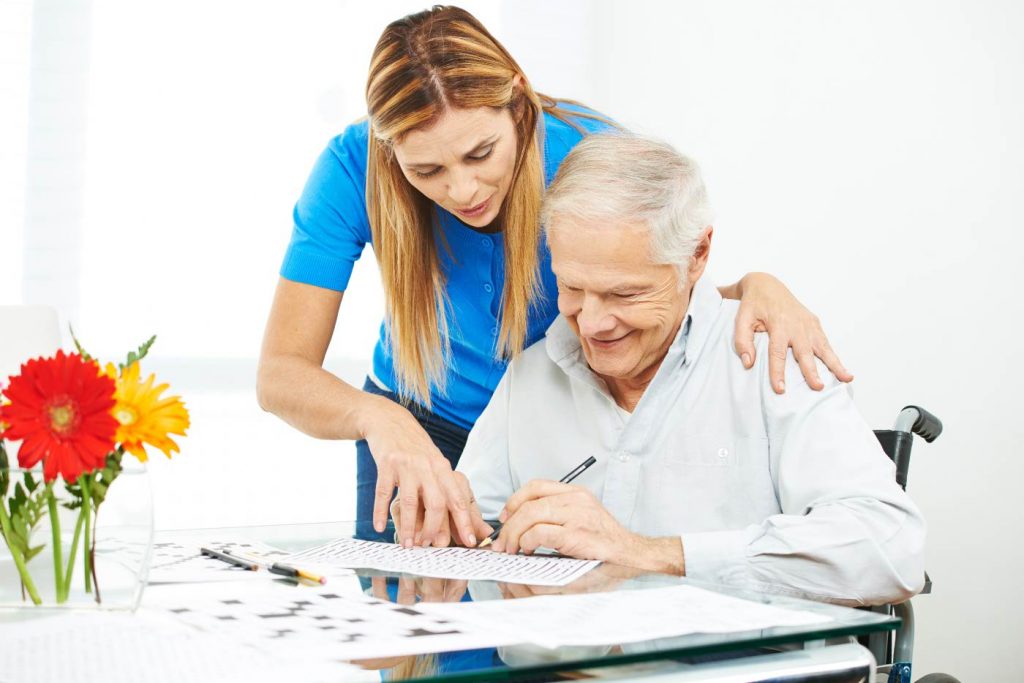 Once you have a good idea of your regional caregiver rates, you can start your interview process. By this time you will have spoken to several caregivers during the pricing research. Now you can set in-person interviews for the top 2-3 caregivers that you've had a good rapport with over the phone. It is important to have backup caregivers just in case the caregiver that you feel is the most qualified, ends up not being available for the position you are offering. Those who work in the homecare agency industry know that caregivers do not always show up for interviews when they are scheduled. Always confirm that the caregiver you are inviting for an interview is willing and able to work during the hours and days that you need them.
Interview
During an interview of a caregiver, it is important to ask open ended questions such as "Tell me about your care-giving experience." or " Tell me about the last three clients you have cared for in their home." You may ask them if they have worked for any homecare agencies in the past.
-It is usually a good sign when the caregiver can reference two or three well known and respected agencies that they have worked for, as good agencies will generally have a detailed screening process which includes criminal background checks, social security verification's, and proficiency assessments.
-You may want to ask if they have had training as a Certified Nurse Assistant or Home
Health Aide. Although it is not a necessity to be a good caregiver, it shows a general career interest in caring for people.
-Ask for a sample of how they would do record keeping while on the job.
Experienced caregivers will generally maintain a journal to keep track of things such as: schedule, meal plans, house cleaning, outings, shopping and supplies, medications, changes in the condition of the client, visitors, phone calls, etc.
-Ask for references of former clients and client's family members. Be wary of caregivers who claim to have experience yet cannot offer any professional references with contact information.
-Ask for 2 or 3 ways of getting into contact with the caregiver i.e. home phone, cell phone, closest family contact phone. Ask about their home/family life to get an idea of the person's stability. When you are inviting someone into your home to care for yourself or a parent, you should not be bashful about finding out as much as you can about that person.
-Prepare some scenarios of things that you think might occur with your particular situation and ask how they would deal with it. An example would be "If you get to the home and find my mother confused and upset, how would you deal with that situation?" or "If my father falls down while in the bathroom, how would you handle that situation?"
These questions are designed to gauge a person's decision-making ability and appropriateness of action under the circumstance.
-Ask the caregiver to provide you with 2 forms of picture identification, a social security card, and proof of residency to verify that they do live at the address they claim. Proof of residency can be in the form of a bank statement with their address, or utility bill with their name and address. These steps are necessary to document that you have done your due diligence in verifying the caregiver's identification.
-According to the state that you live in, you will need to have the caregiver fill out certain employee tax documents for payroll tax withholdings and/or social security taxes. You will need to check with your local government agency to find out your specific requirements. This is an area that many people neglect, which can put them in serious liability with the IRS, EDD, and a number of other agencies. Tax reporting is one of the biggest hurdles for the average person when hiring caregivers privately.
-Make sure that you have some form of written agreement between you and the caregiver that details the work to be done and the compensation for that work. (This article is written as a general guideline and not intended to be legal advice.) If you are the type of person who does business on a handshake, you are potentially putting yourself at enormous risk. There are many sample agreements that can be found through the internet or even your local library.
Post-interview homework
After a few interviews, you have decided on your first choice for a caregiver. Congratulations!
-Now you will need to follow up on the references provided by the caregiver. This is a critical step in evaluating the caregiver. Keep asking questions to the references until you are completely satisfied. This step can take a few days as the references you are trying to reach may not be immediately available to talk to you. Be patient, you're almost there. Once you have positive responses from the references, you are ready to start.
-It would be a good idea to contact your homeowner's insurance carrier at this point to find out whether your policy would cover accidents for employees working in the home. Most homeowner's insurance policies will have coverage for such events. If you don't have it, it should not take much to call your agent and have it added to your policy for a fee. Insurance is not an area to be neglected in this situation.
-Now it is up to you to create a "care plan" for the Caregiver to follow. This care plan can be a simple one page document that outlines how the senior should be cared for and any special instructions associated with care. Some care plans created by Care Managers are very comprehensive, including detailed cooking instructions, physical exercises, memory exercises, etc. Do your best to be as detailed as possible when creating the care plan, the less room for interpretation the better.
Initiating care and quality assurance.
Everything is in place and the caregiver is ready to start. On the first day, it is a good practice to be present with the caregiver to walk them through the responsibilities of the job. By being there, you can ensure that the things that are most important to you get done first and the caregiver will have a better sense of your priorities when faced with multiple things to do.
After you are confident that the caregiver is capable of handling the situation, you can leave them to their work. It is a good practice to notice the condition of the home prior to the hiring of a caregiver. You would generally expect to see an improvement in the tidiness of the home as the caregiver settles in to the housekeeping responsibilities. Being the supervisor of the caregiver, you must inspect the quality of their work on a regular basis. If things are not up to your standards, you must communicate this as early as possible to the caregiver. Do not wait until you have a laundry list of things that you are not happy with before approaching the caregiver with your concerns. An avalanche of criticism, all at once, can jeopardize the relationship with the caregiver. Be sure to tell them what they are doing properly in addition to what needs to be improved. Positive feed back is much more effective than negative.
Providing a good work environment.
It is important to remember that caregivers have certain criteria to judge whether they would like to continue to work for you in the future. Providing a safe and pleasant work environment is your responsibility as the employer. If you want to save yourself time and effort from having to find a new caregiver every few weeks/months, you would be wise to see the job from the caregiver's perspective.
One thing that causes caregiver turnover is inconsistency of schedule and/or duties. Caregivers rely on their hours of work for their income. If you have a tendency to cancel scheduled shifts, you are creating stress and bad will in the caregiver relationship. You will not always know when a caregiver is unhappy with changes in their schedule until it is too late. Another factor in high turnover is expecting the caregiver to complete multiple tasks in an unreasonable time frame. People who push their caregivers too hard, end up pushing them away from the job.
Avoid adding things to the scope of service that is unrelated to caring for a senior or general "light" housekeeping. For example, you should not ask the caregiver to work in the garden, or paint a wall, etc. As a general rule, the caregiver is there to support activities of daily living for the senior, with 20% of time devoted to housekeeping.
Paying caregivers on time, on a weekly basis, is a good practice. Inconsistency or late payment for services is a big challenge to caregiver morale. Poor tracking of work hours is also a big no-no. If you ask the caregiver to stay beyond the initial agreed upon schedule, you need to make sure any additional time is compensated for. A bit of a bonus with a note for a job well done, goes a long way.
In the end, you need to ask yourself "Why would a caregiver choose to work for you instead of someone else at the same pay rate?" If you can't come up with a few really good reasons, you need to create some. For many caregivers, pay alone is not the deciding factor in whether they will be under your employ for the long term.
I hope this helps with your search for a private hire caregiver.